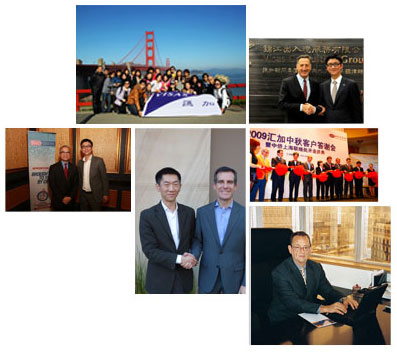 The history of Visas Consulting Group (VCG) can be traced back to 1974, when founding partner and lawyer, Gaston Perron, started immigration law practice in Montreal, Canada.
Now, 42 years later, Visas Consulting Group has become a leading international provider of immigration legal services, with wholly owned or joint-venture legal practices in the US (San Francisco and Los Angeles), Canada (Montreal and Vancouver), the UK (London), Australia, (Sydney) and New Zealand (Christchurch). Visas Consulting Group was also one of the earliest immigration advisory companies to enter the Chinese market, and now has branches in cities including Shanghai, Beijing, Guangzhou, Shenzhen, Chengdu, Suzhou, Wuxi, Hangzhou Ningbo and Nanjing.
In order to provide the most direct, thorough service to Chinese clients, VCG's permanent staff in China includes a large team of foreign lawyers, immigration advisers and government registered immigration consultants. Visas Consulting Group also employs a number of former immigration officials with rich experience in assessing Chinese citizen's immigration applications. To ensure professional standards and quality of service, a foreign lawyer and an expert immigration adviser always take personal charge of each case.
Over the past 42 years, Visas Consulting Group has helped tens of thousands of applicants to immigrate. VCG's success rate has long set us apart from our peers in the industry. In particular, when it comes to the US EB-5 investment program, Visas Consulting Group has long maintained a 100% success rate in three key areas: project success rate, I-526 provisional Green Card success rate, and I-829 permanent Green Card success rate. Visas Consulting Group's professional standards and quality of service have won not only praise from clients, but also formal recognition from the immigration services of the target countries.
As Andre Boulerice, former immigration minister of Quebec puts it, "Visas Consulting Group has a long history, rich experience and an excellent reputation. When I was immigration minister, the outstanding quality of their application documents and their excellent success rate left a profound impression on me."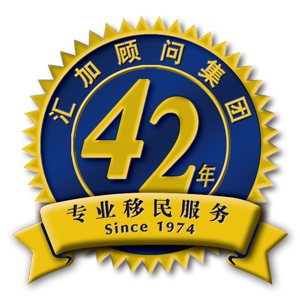 Louis Leblanc, Vice-President of the National Bank of Canada, and the pioneer of Canadian immigrant investor program, adds, "Visas Consulting Group stands out among immigration agencies for its outstanding lawyers, excellent interview training and thorough relocation services."
Larry Silverstein, US real estate tycoon and president of Silverstein Properties, developer of the World Trade Center site, says: "We chose Visas Consulting Group as our partner on EB-5 projects, not only because it's the best immigration consultancy in the business, but also because the two companies share the same values:'Sincerity first, reputation above all.'"
Visas Consulting Group's highly praised relocation service includes meeting clients on arrival, helping them find the right place to live, and organizing their children's education. VCG has established relocation service centers in all the major immigration destinations – Los Angeles, San Francisco, New York, Boston and Seattle; Vancouver, Toronto and Montreal; London, and various other European countries.
Our Mission
Visas Consulting Group is committed to maintaining its leading position in the field of immigration services, providing clients with expert, timely and thorough service, and to satisfying each client's specific needs. Above all, VCG sees protecting each client's interests as its duty, in order to help them build a better future in a new country.